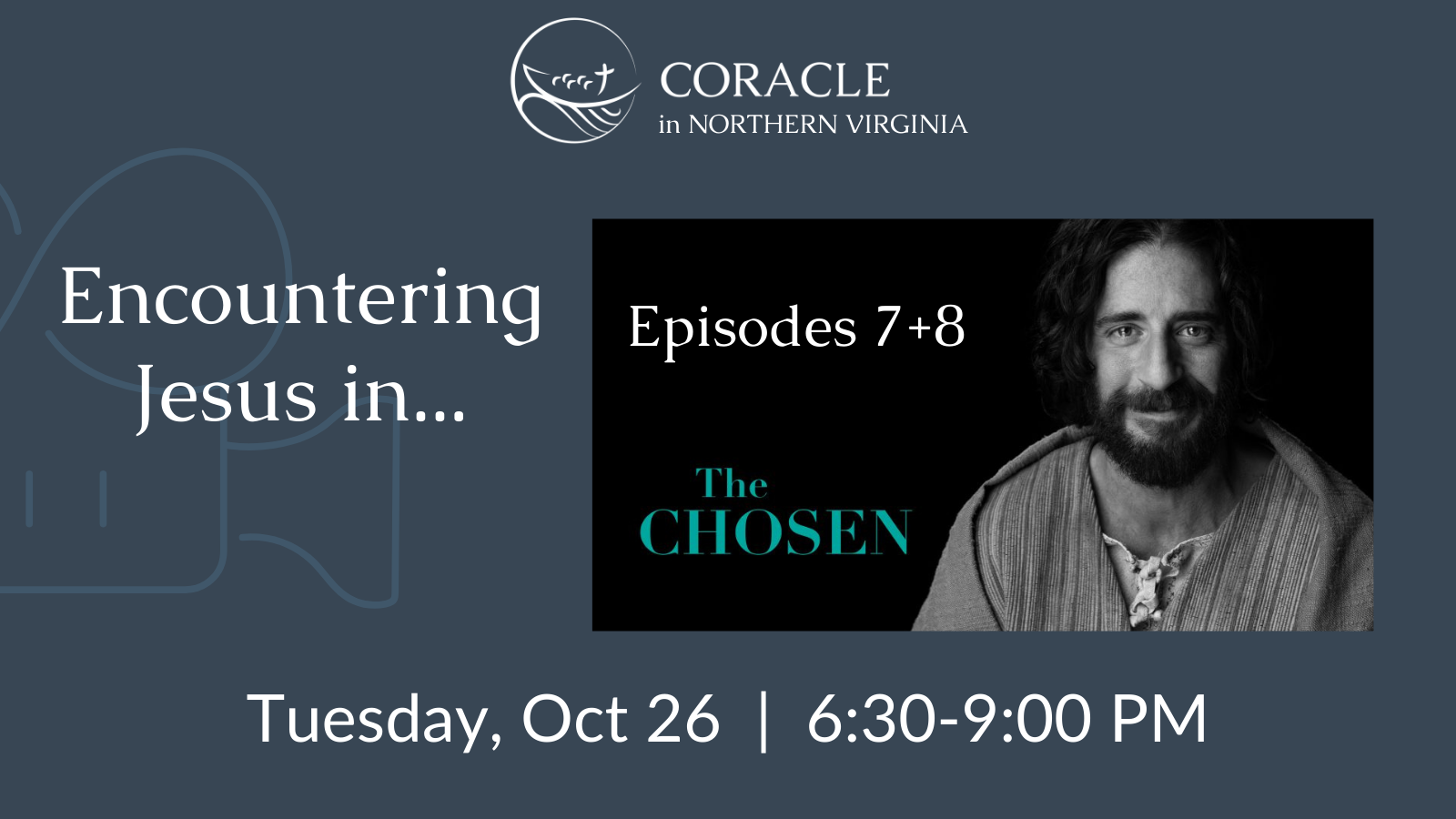 After three lovely sessions of watching The Chosen (description below), we are excited to conclude our contemplative journey through pivotal episodes from Season 1.
Have you been disappointed by -- or even cringed at -- depictions of Jesus in art and film? If so, you're not alone.
But ​​​​​​after watching the first few episodes of The Chosen, my best friend, who has been a Christian all his life, said, "For the first time, I feel like I want Jesus to give me a hug." His experience with the show is beautiful, but it is not unusual. Despite many examples to the contrary, a show about Jesus need not be just a clunky reading of the Bible with props and bearded dudes. Like music and poetry, film can make Jesus come alive to us in a fresh way, and The Chosen does this beautifully.
Come and see, and I think you'll agree! We'll watch an episode of this critically acclaimed (and crowdfunded!) show that confronts us afresh with the compelling character of Jesus.
As we tried (and enjoyed!) last time, we will take in the show together in the spirit of Visio Divina, in a posture of prayer. As entertaining as the show is, we also want to come into it hearts ready to encounter God as well!
So, at 6:30pm, we'll have an optional gathering for dinner. We will be providing pizza, or you're welcome to bring your own meal!
Promptly at 7:00pm, we'll start the show! If at all possible, we'll ask that all be finished eating by this time, so that we can all focus on the show together.
If you haven't already seen the first six episodes, you can watch them (here) before this event! (This helps to give context, but is not required!)
If you've already watched the show, great! As you well know, the life of Jesus is worth meditating on again (and again...:).
Please feel free to bring a friend, or two! (NB: This show is accessible [like most good art is] to people of all different faith backgrounds.)
**We will send you the meeting location details once you register**
---