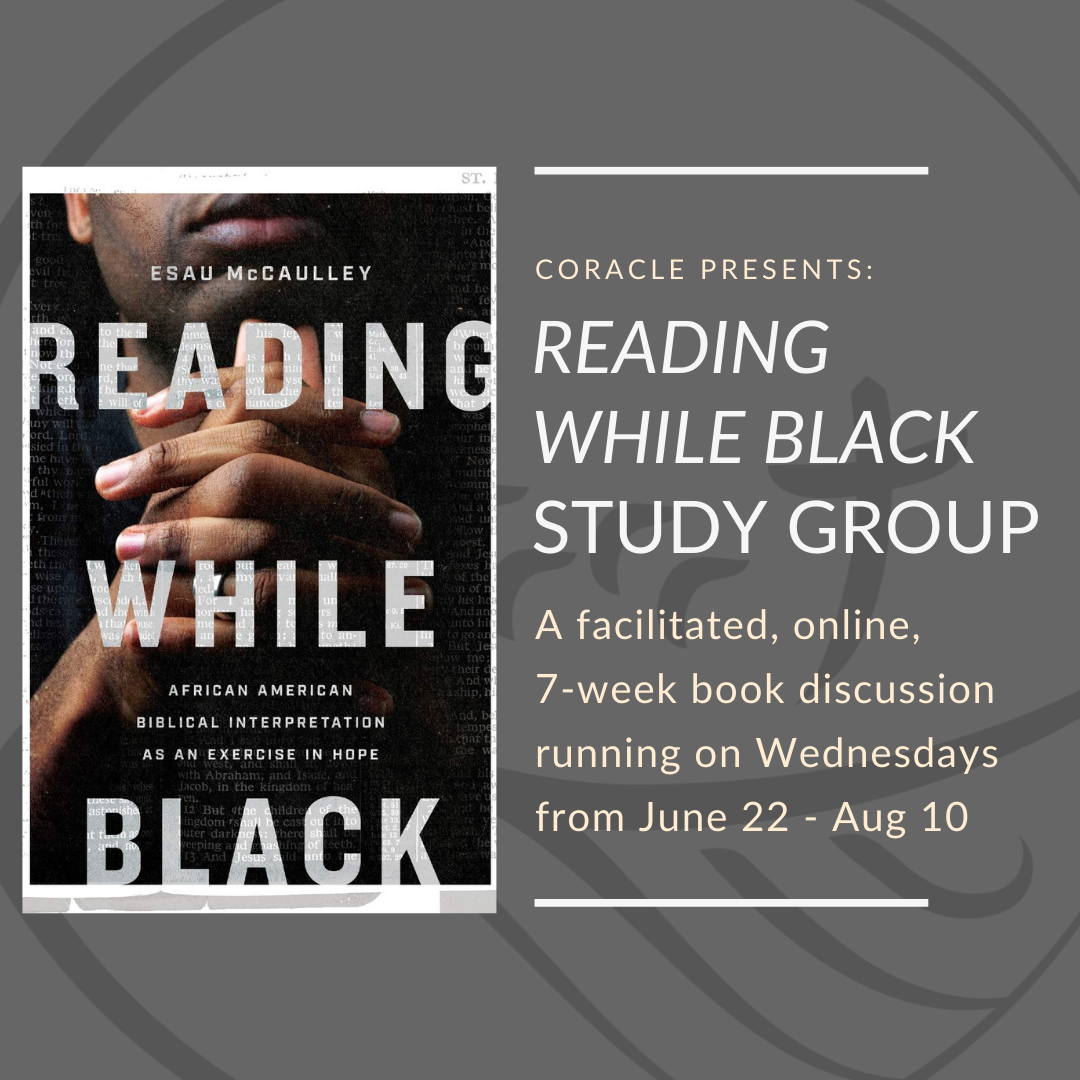 Please join us for another Coracle reading group from June 22 - August 10 on Wednesday nights.
This summer, we will be considering Esau McCaulley's book Reading While Black (2021 Christianity Today Book of the Year)
Dr. McCaulley—assistant professor at Wheaton College, a New York Times columnist, and Anglican priest—argues that the "instincts and habits of Black biblical interpretation can help us use the Bible to address the issues of the day," and "that for Black Christians the very process of interpreting the Bible can function as an exercise in hope and connect us to the Faith of our ancestors" (23). We hope that reading this book together will help us take up ancient truths with a different, fresh perspective.
While written for/to Black people, Dr. McCaulley's voice on Biblical interpretation as an exercise of hope is one we invite everyone to benefit from together. It considers scriptural interpretation as an important tool in seeking answers to questions like:
What does it feel like to read the bible as an African American? What does the New Testament say about political protest and the church's witness? Does it contain anything applicable to policing in suffering communities? Is there a redemptive way to deal with the pain of black life in America?
We invite everyone to join us to read a chapter a week and join in our 8-week Wednesday night discussion sessions that will be facilitated by Lauren Kuykendall, and John and Kathy Bruce. They will be held entirely online, and we will not be recording the sessions. We will start on June 22 and wrap up on August 10th, 2022. Please use the following link for Zoom online platform
Session dates are as follows, always from 6-7:15pm: Zoom
Jun 22, 2022
Jun 29, 2022
Jul 6, 2022
Jul 13, 2022
Jul 20, 2022
Jul 27, 2022
Aug 3, 2022
Aug 10, 2022